CHILD ABDUCTION IN BRAZIL
Child abduction is a traumatic experience for any parent. If your child has been illegally taken to Brazil by your ex-partner, you may feel helpless and unsure of what steps to take. 
In this article, we will outline the necessary actions you should take to ensure the safe return of your child back home.
SEEK HELP FROM YOUR COUNTRY'S CENTRAL AUTHORITY
The first step in this situation is to seek help from your country's Central Authority. Each country has a Central Authority responsible for dealing with international child abduction cases. 
You must file a request for international assistance based on the Hague Convention for Combat against International Child Abduction, where you will fill out a questionnaire by email. 
The information you will need to provide may include your child's name, date of birth, and passport information, as well as the abductor's name, location, and relationship to the child. 
It is essential to be as thorough and accurate as possible when providing this information to ensure that your case is handled appropriately. 
Once your request has been received, the Central Authority in your country will review the case and determine whether it meets the requirements for assistance under the Hague Convention. If your case is accepted, they will forward it to the Central Authority in Brazil.
From there, the process of locating and recovering your child will begin Once your request is received, the Central Authority of Brazil will begin the process of locating your child. This may involve working with local law enforcement, family court officials, and other relevant parties.
It is important to note that the Hague Convention for Combat against International Child Abduction does not guarantee the immediate return of your child. The process can be lengthy and complex, and there may be legal challenges or other obstacles that must be overcome before your child can be returned to you.
Obs.: While filing a police report in your Country is recommended, it is not necessary to initiate legal proceedings against the abductor in your local Courts as any court order may not be enforceable abroad, leading to a time-consuming and ineffective process.
UNDERSTANDING THE BRAZILIAN LEGAL PROCEDURES
The Brazilian judiciary system has a very confusing and often slow legal procedure, with not much consideration of the high urgency and illegality of the case. 
Based on the alleged principle of preserving the child's well-being, the child's adjustment to the social environment in Brazil is taken into consideration very passionately, and the abductor is usually given leniency. 
Child abduction is considered a crime in Brazil. The Brazilian Penal Code (Law No. 2.848/1940) criminalizes abduction in its article 148, which states that it is a crime to seize, detain or remove someone from their family or guardianship, without the consent of the legal guardian or court order. The penalty for this crime is imprisonment from 1 to 3 years.
But even though international abduction is a crime in Brazil, it is very unusual for the abductor to be criminally prosecuted.
When dealing with international child abduction cases in Brazil, seeking help from the Central Authority is a crucial first step. However, it is also essential to retain a lawyer as soon as possible. A lawyer can file a case of seizure of the child and request an immediate court order, that is the best chance to get an immediate result for this situation.
With over 576,844 attorneys available in Brazil, you can choose one in the abductor´s state hideout or opt for a law office in São Paulo or Rio de Janeiro that specializes in this type of case.
A skilled legal team can increase your chances of success in getting your child back. They can help you navigate the legal system, protect your rights, and ensure that your case is handled properly.
Time is of the essence in these cases, so it is crucial to act immediately and retain a lawyer as soon as possible. 
Obs.: If you want to retain my services, please send an e-mail to: mauricio@advogasse.com.br or call me at + 55 (11) 98433-5841 (WhatsApp).
To strengthen your case, you will need to gather pdf copies of:
(1) your Hague Request, 
(2) documents of the children (ID, Passport, etc.), 
(3) pictures of the children, and 
(4) all pieces of evidence regarding the abduction act, marriage certificate, divorce documents, emails, flight ticket, the abductor's behavior, etc.
(5) address from the locations where the abductor is probably sheltered, normally with their relatives or close friends.
(6) phone numbers, e-mails, or any other information to help to track the children in Brazil.
IMPORTANT TIME LIMIT – 12 MONTHS INITIATING FROM THE CHILDREN'S ARRIVAL ON BRAZIL
Under the Hague Convention on the Civil Aspects of International Child Abduction, the left-behind parent has a period of 12 months from the date of the wrongful removal or retention of a child to request their return to their country of habitual residence. This is stated in Article 12 of the Convention.
The 12-month period is an important aspect of the Convention because it aims to discourage international child abduction and encourage the prompt return of children to their country of habitual residence. The Convention recognizes the harmful effects of wrongful removal or retention of a child, and it seeks to protect the best interests of the child by ensuring that their custody rights are respected.
However, it is important to note that the 12-month period is not an absolute deadline, and there may be exceptions based on individual circumstances. For example, if the left-behind parent was not aware of the child's whereabouts or if there were obstacles that prevented the request for return within 12 months, the court may still order the return of the child.
In any case, it is crucial for parents who believe their child has been wrongfully removed or retained to act quickly and seek legal assistance to ensure the best possible outcome for their case.
WATCH OUT FOR THE "PITFALL" OF THE ARTICLES 12 AND 13:
Under the Hague Convention on the Civil Aspects of International Child Abduction, there are limited circumstances in which a child's return to their country of habitual residence may be refused. These exceptions are outlined in Articles 12 and 13 of the Convention.
Article 12 provides that if more than one year has elapsed since the child was wrongfully removed or retained, the child's return may be refused if the child has become settled in their new environment. The idea behind this exception is to protect the child from being uprooted from a stable environment and returned to a place they may no longer remember or have strong ties to.
Article 13 outlines several additional exceptions to the requirement of the child's return. These exceptions include:
If the person requesting the return of the child was not exercising custody rights at the time of removal or retention;

If the person requesting the return of the child has consented to or subsequently acquiesced to the removal or retention;

If there is a grave risk that the child's return would expose the child to physical or psychological harm or place the child in an intolerable situation;

If the child objects to being returned and has reached an age and degree of maturity where their views should be taken into account.
These exceptions are interpreted narrowly and are meant to be applied only in exceptional circumstances. The goal of the Convention is to ensure that children who are wrongfully removed or retained are promptly returned to their country of habitual residence, so exceptions to the return requirement are only permitted in limited circumstances.
The Hague Abduction Convention was first signed in 1980 and has since been ratified by over 100 countries. Its main purpose is to ensure that children who have been wrongfully taken or retained across international borders are promptly returned to their home country. The convention sets out a detailed process for the return of the child, including the obligation of the requesting country to provide evidence of the child's habitual residence and the prohibition of consideration of the child's custody status by the courts of the requested country.
THE MOST RELEVANT CASE IN BRAZIL: SEAN GOLDMAN´S CASE
One of the most high-profile cases of child abduction under the Hague Abduction Convention was the case of Sean Goldman. In 2004, Sean's mother took him from the United States to her native Brazil without the consent of Sean's father, David Goldman. 
Despite David's efforts to have his son returned, the Brazilian courts repeatedly ruled against him. It was not until 2009, after years of legal battles, that Sean was finally returned to his father in the United States. 
To understand more about the "search and seizure" claim your can read these article  of the renowned lawyer Mr. Jeremy Morley: exceptions for the non-return article 12 and 13;
The peculiar case of Sean Goldman (Sean Goldman´s Case)
Documentary Record TV – Hague Case in Brazil and Youtube Live.
To initiate your Hague request and follow procedures in Brazil, you can also see: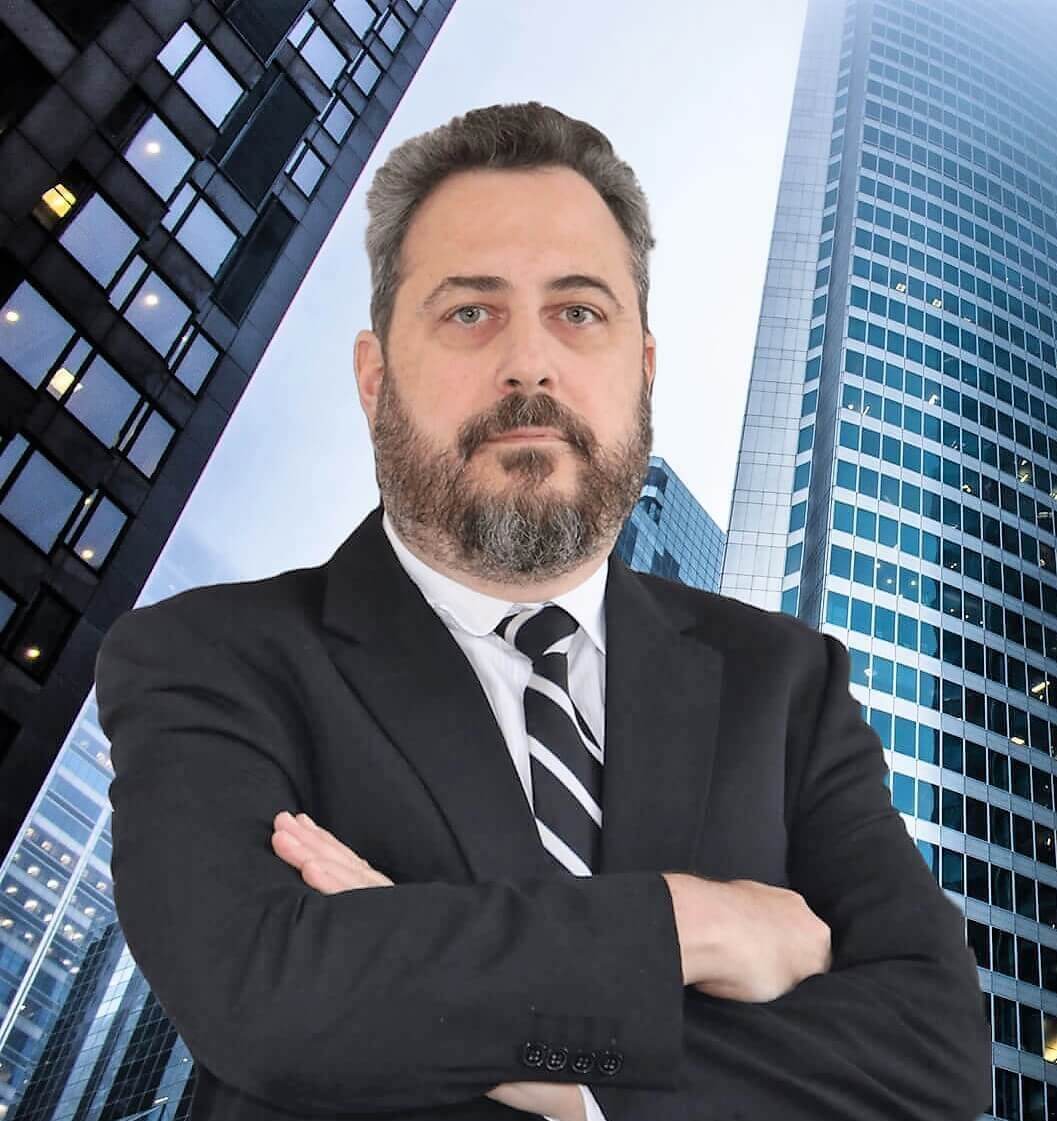 International Lawyer, graduated from the Law School of the Pontifical Catholic University of São Paulo, Postgraduate in International Relations at Laureate International Universities, admitted to the Brazilian Bar in 1995, founding partner of MF Ejchel Advocacy International (est. 1996), law specialist commentator at the Brazilians TV Networks and columnist for Radio Justice, that belongs to the Brazilian Supreme Court.

Dr. Ejchel concentrates his expertise on international family law, lectures on international child abduction and other international family law topics on television and radio show and is frequently featured in the print media.

As an academic writer, has several legal articles published both in Portuguese and English. With over 25 years of legal experience and commitment to the advocacy, he provides strategic legal advices based on his ability to manage complex cases and negotiate legal contingencies, being also an experienced barrister, obstinately acting before the Brazilian Courts in numerous lawsuits.
Brazil
Brazilian law
Brazilian courts
Hague Convention Brazil
international child abduction Brazil
left-behind parent Brazil
wrongful removal Brazil
habitual residence Brazil
Brazilian custody law
Brazilian family law
Brazilian legal system
Brazilian judiciary
Brazilian judges
Brazilian lawyers
Brazilian attorneys
Brazilian child custody disputes
Brazilian parental kidnapping
Brazilian child abduction prevention
Brazilian child abduction treaty
Brazilian international child abduction cases
Brazilian family court proceedings
Brazilian legal proceedings
Brazilian child custody laws and regulations
Brazilian civil code
Brazilian child protection laws
Brazilian human rights law
Brazilian law enforcement agencies
Brazilian government and child abduction
Brazilian consular assistance
Brazilian child custody mediation
Brazilian child custody evaluations
Brazilian child custody disputes resolution
Brazilian legal aid
Brazilian child custody orders
Brazilian legal remedies
Brazilian legal system challenges
Brazilian cross-border child custody issues
Brazilian legal assistance for international child abduction cases.